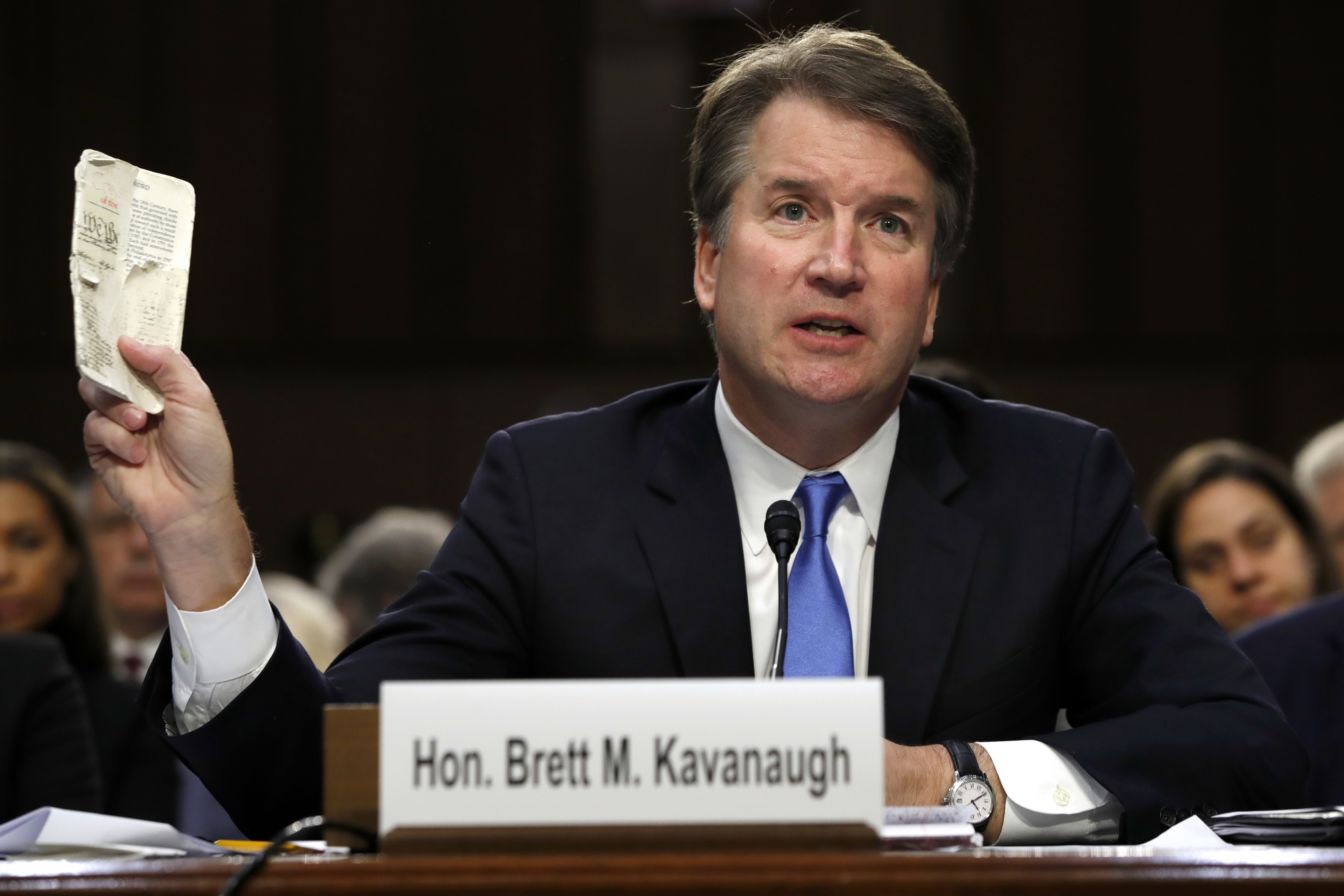 It was sad but not surprising to hear liberal CNN commentator Chris Cuomo say that the presumption of innocence should only apply to court cases, not the court of public opinion in America.

Think about that for a moment. That means that any unproven accusation can be validated on the whim of opinion. No one is entitled to a doubt benefit in his or her life.

The media is already doing this, most often by putting the word "disgraced" in front of someone's name when no action other than an allegation has been established. Thus, the national press drives the "accusation as fact" industry which is quickly destroying the fabric of a just society.

Senator Diane Feinstein and her cohorts knew that Judge Brett Kavanaugh and his family would be grievously hurt by a 37 year old accusation of sexual assault very short on facts. Feinstein even admits she does not know the truth and held back accusation details until they could be used for maximum political benefit. Her and her party's goal is to keep Judge Kavanaugh off the Supreme Court and, apparently, anything goes.

Now, Kavanaugh's accuser, Christine Ford, will apparently forego testifying in front of the Senate Judiciary Committee along with Judge Kavanaugh who is eager to testify.

Why, Dr. Ford? Why not tell your story to the world if it has devastated you for 37 years? Most who oppose Kavanaugh will applaud your courage no matter what you say. The entire Democratic Party, Hollywood, and many powerful media chieftains are actively rooting for you. That's a lot of support.

The harsh truth is that corporate and political America is terrified of the metoo movement which can kill a career instantaneously. There is no defense possible when all "victims" must be believed. Right before our eyes, Americans are seeing due process disappear, trampled by an angry mob seeking vigilante justice for past abuses.

When Dr. Ford hired a far left activist lawyer to go on television to smear Judge Kavanaugh's name, I knew the storyline. Women who are abused, and there are millions of them, don't usually wait almost four decades to seek justice. They don't usually hire lawyers associated with a man like George Soros who spends tens of millions of dollars trying to destroy his political enemies.

These are actions that need to be fully explained by Dr. Ford.

But don't count on Chris Cuomo or the rest of the leftist media to seek such an explanation. That will not happen. Because if the accusation is enough to cripple your political enemy then, hey, that's a good thing.

For in the world of shakedown money and hate politics there is no innocence at all, presumed or otherwise.