There's no one more blunt, more opinionated or more outspoken than the average teen. Except of course, Bill O'Reilly. In his latest book, the best-selling author and star TV journalist talks directly to kids!



Award winning broadcast journalist, number one cable news show anchor, best-selling author, husband, father of two and former teacher Bill O'Reilly talks candidly and firmly to teens about the challenges they are most likely to face in this exciting yet crazy time in their young lives. Some of the hot-button topics he addresses include bullying, cheating, sex, drugs, alcohol, advertising, smoking, music, money, relationships with parents, teachers and siblings, death, politics, God and more!
| | |
| --- | --- |
| Pages: | 208 |
| Published: | Sep 28, 2004 |
| Publisher: | Harper Entertainment |
| Dimensions: | 0.82 x 9.57 x 6.42 (in inches) |
| ISBN: | 0060544244 |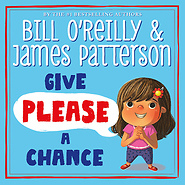 | | |
| --- | --- |
| Your Price | $8.99 |
| Member Price | $8.09 |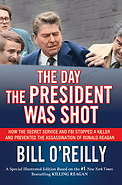 | | |
| --- | --- |
| Your Price | $9.99 |
| Member Price | $8.99 |

By Wayne L. from PITTSBORO, IN on December 30, 2012
Format: Hardcover
Gave this to our 15yr old daughter for Christmas and so far she gives it two thumbs up! Thanks, Bill!

By Tana N. from LAKE CITY, FL on October 08, 2012
Format: Paperback
I have a Christian School and purchased the book for my 7th and 8th grade classes. The book is amazing. Will be purchasing Killing Lincoln for the second semester. God bless

By Laurie S. from STRASBURG, VA on October 01, 2012
Format: Paperback |
Premium Member
Great book! My daughter could not put it down. I hope you write more book for kids.

By James S. from LEWES, DE on February 15, 2011
Format: Paperback
As a resident of 'small town America', I try to do what I can for kids. The Factor for Kids is the perfect book to get kids interested in what's happening around them everyday. I wanted to do something for the kids, so I donated the book to the local middle school library. I hope this will help even one kid to understand what's happening in their world today.